UX Design / Axure Prototyping
Home
A client who manufactures medical equipment needed to communicate to its leadership a vision for transforming the company's website into a site that could deliver a customized experience for every visitor. Technologies like IP sniffing and social sign-on are easier shown than described, so I created a clickable prototype that demonstrated various levels of customization for a variety of users, from first time visitors to site account holders.

The client also needed fresh ideas for collecting user information, so I also created some data collection experience flows that incorporated new valued added features and content. This would entice users to complete their profiles and add more information to inform better content targeting.

The result? Unanimously positive feedback and additional funding for pursuing the concept further.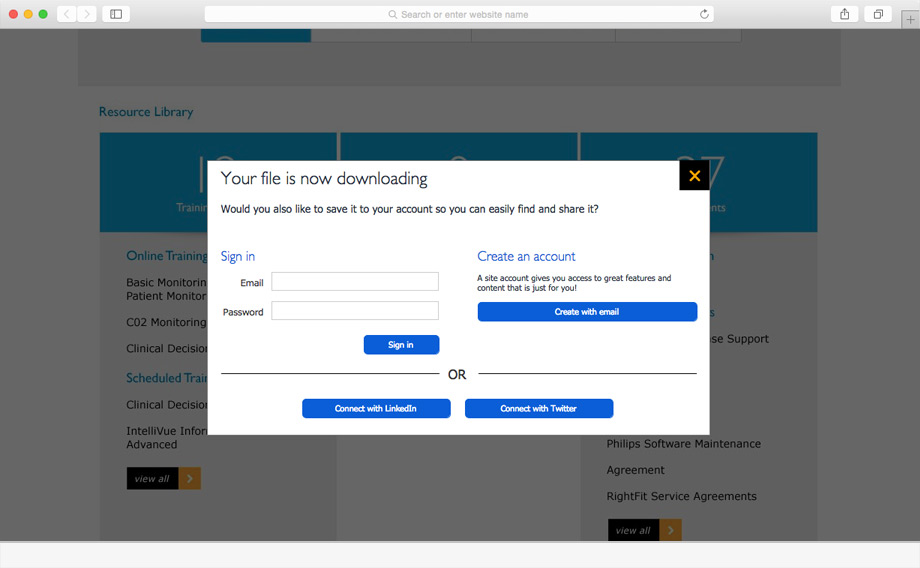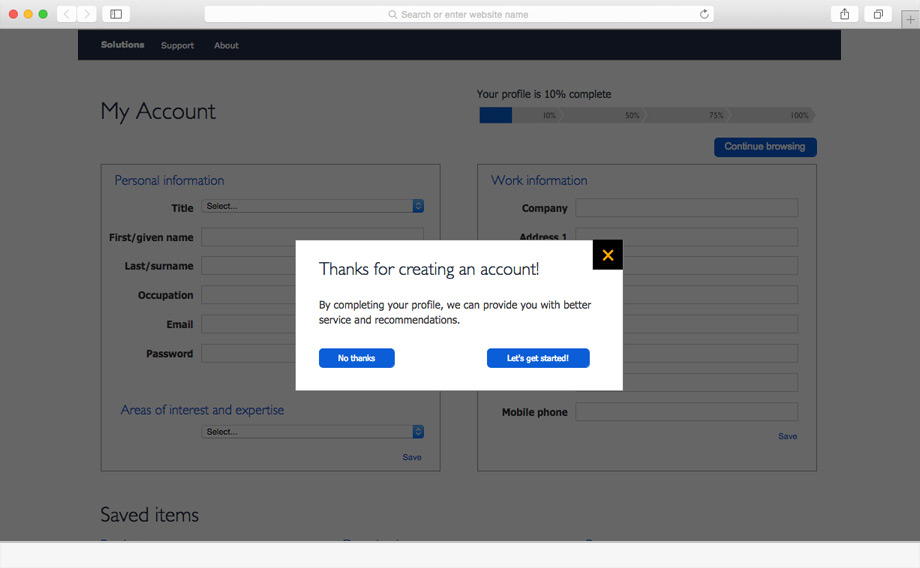 Home